EDIT MAIN
ANNOUNCEMENTS

TRACK
Track Off Season is every Wednesday from 3:30-5 at the High School
CONGRATULATIONS TO THE FOLLOWING DECEMBER STUDENTS OF THE MONTH:
Freshman - Mckenna Bradley
Sophomore - Maci Montgomery
Junior - Grace Hoftiezer
Senior - Dwight Jung
NHS
NHS Members will volunteer at Convoy of Hope during 2nd semester on February 23, March 16, and April 13, 2021. Members will be required to complete a permission slip, wear a mask, and social distance while volunteering. Watch for sign-ups beginning in February.
SCHOLAR BOWL
Saturday, 2.6.21
Scholar Bowl at Nevada
BLUE BARREL PROJECT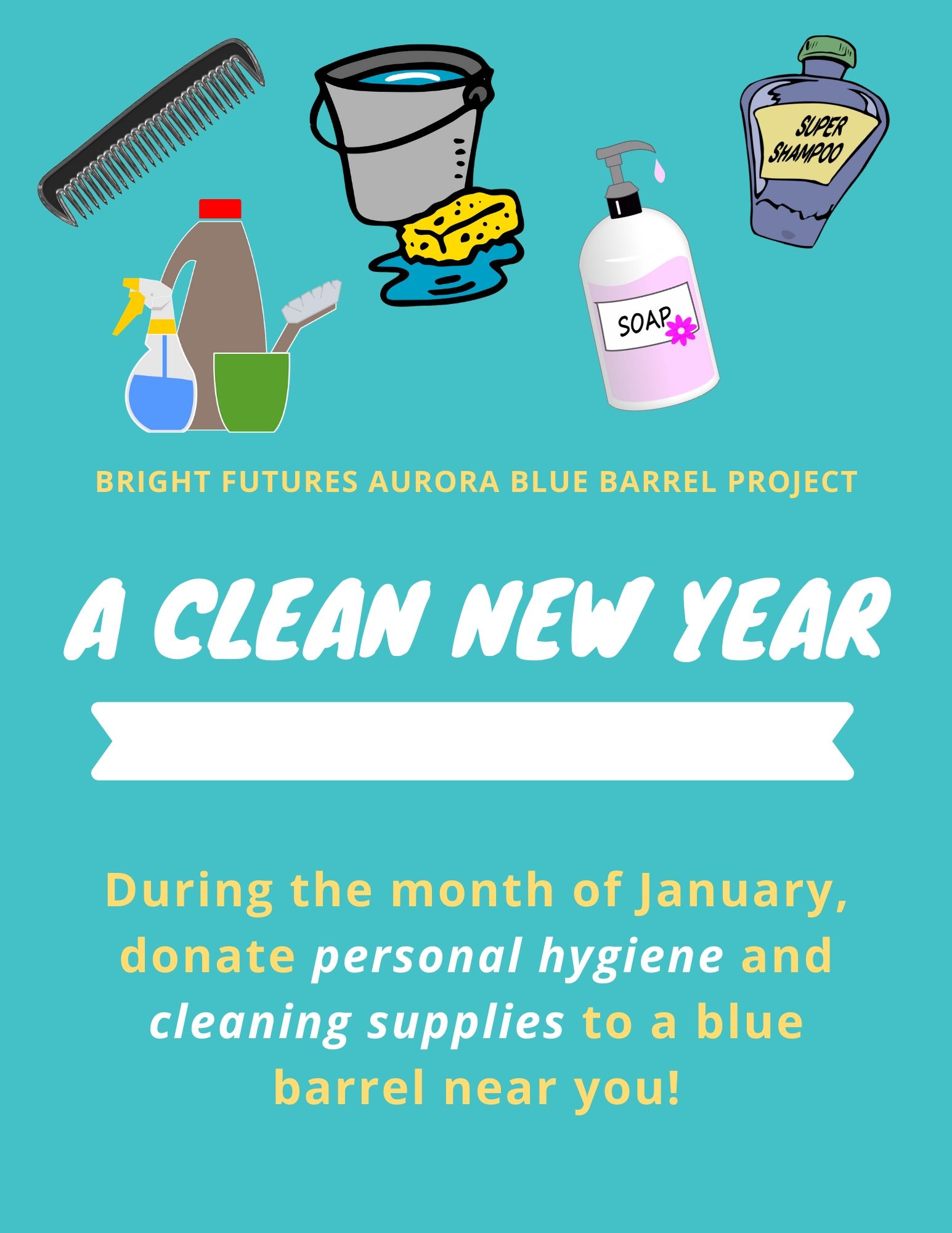 HEALTH SERVICES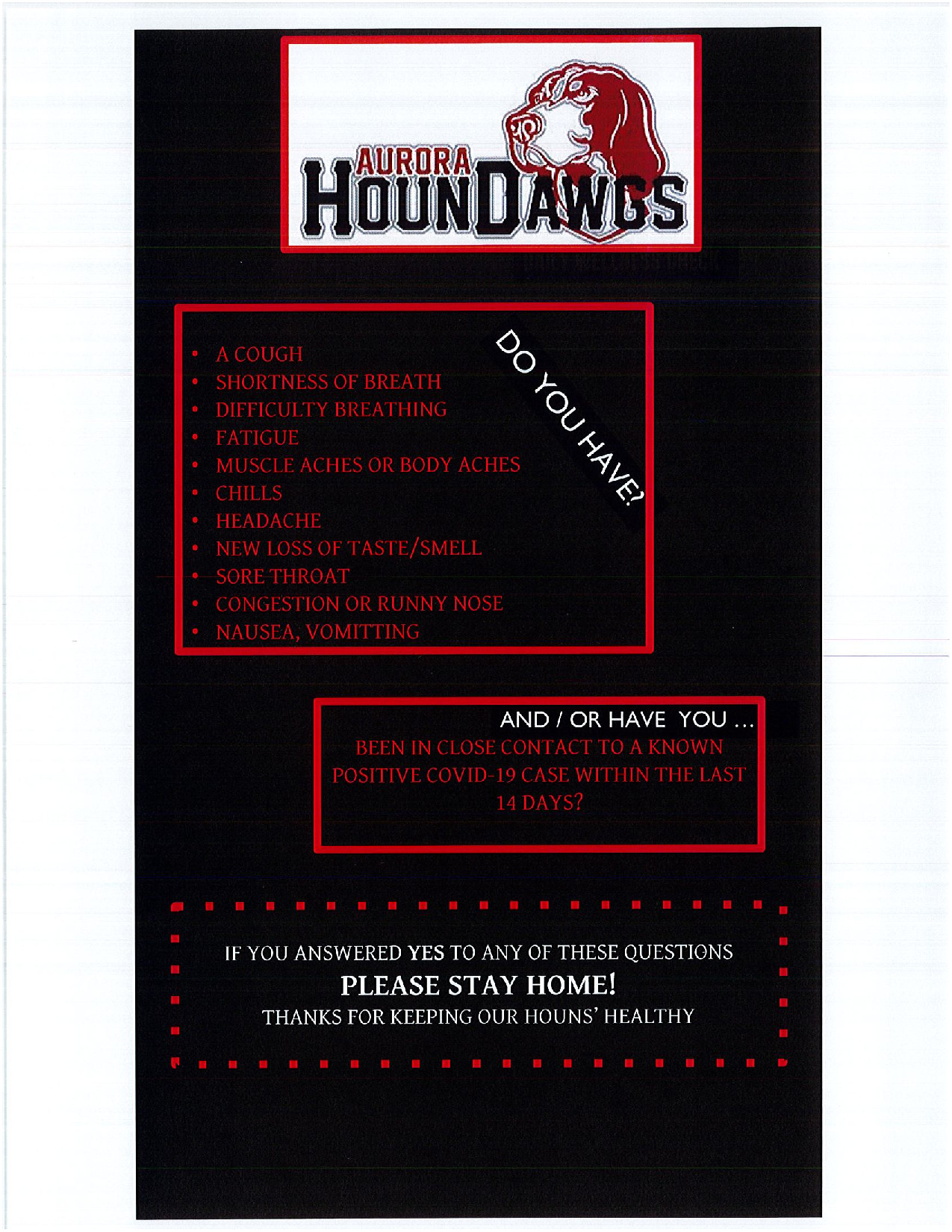 COUNSELING OFFICE ANNOUNCEMENTS
HERE'S HOW TO LOOK UP YOUR CURRENT GPA
Here's how you can see your current GPA at any time. (Keep in mind that it can change at the end of each semester, once all grades are in.)
1.Go to school website www.aurorar8.org
2.Click on sites at the top of the screen and pull down High School
3. Click on "menu", then student/parent links
4.Click on "Tyler SIS"
5.Click on the "student" tab
6.Your username is your lunch pin
7.If you don't know your password, click on the link and follow instructions
8.Once you are on the site go to "Academic History" and your GPA "unweighted and weighted" will appear near the top toward the right
9.To convert the 11 point scale to the 4 point scale, just divide by 11 and multiply times 4.
10.Any question ask your counselor
HERE'S HOW TO DO AN ONLINE (SELF) REFERRAL (WHICH BASICALLY MEANS YOU WANT TO "SIGN UP" TO SEE ONE OF THE COUNSELORS):
1)go to the school website www.aurorar8.org
2)click on the "sites" tab at the top, then click on "Aurora High School". You are now on the AHS page of the website.
3)click on "menu" and click on "counseling" and then "support".
4)click on "student self – referral form" and complete the form.
5)submit form
This will put you in a "queue" to the Counselors and you will be called in . . . at a time that is convenient for both you and the Counselor in approximately the order in which you made the request. The more you can tell the Counselors in the referral, the better they will be prepared for your visit.
The following representatives are scheduled for a upcoming lunch visits here at AHS: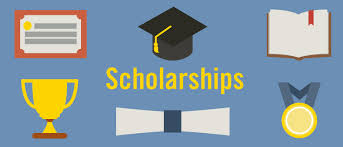 Information about the following scholarships/essay contests/workshops /open houses are starting to be available in the Counselor's Office. Below is what's posted so far. Please check back often!
MFA Foundation - 2/15
Ozark Electric Cooperative Inc. - 3/11
Aurora FFA Booster Club - 4/1
UPCOMING EVENTS CALENDAR
TUESDAY, 1/19
AP ENGLISH SPRINGFIELD LIBRARY FIELD TRIP 8:15AM - 3PM
GIRLS VARSITY BBALL LADY COMET CLASSIC - AWAY
WEDNESDAY, 1/20
GIRLS VARSITY BBALL LADY COMET CLASSIC - AWAY
THURSDAY, 1/21
GIRLS VARSITY BBALL LADY COMET CLASSIC - AWAY
STATE FFA DEGREE PRE SCREENING - NEOSHO 4:30PM
FRIDAY, 1/22
BOYS BBALL VS MARSHFIELD HIGH
SATURDAY 1/23
SPEECH/DEBATE - REEDS SPRING IE'S TOURNAMENT
MONDAY, 1/25
GIRLS BBALL @ EAST NEWTON 6PM
BOYS BBALL CONWAY INVITATIONAL
TUESDAY, 1/26
BOYS BBALL CONWAY INVITATIONAL
WEDNESDAY, 1/27
BOYS BBALL CONWAY INVITATIONAL
THURSDAY, 1/28
GIRLS BBALL @ MONETT 6PM
SPEECH/DEBATE PARKVIEW/CENTRAL TOURNAMENT
BOYS BBALL CONWAY INVITATIONAL
FRIDAY, 1/29
BOYS BBALL CONWAY INVITATIONAL
SATURDAY, 1/30
SPEECH/DEBATE PARKVIEW/CENTRAL TOURNAMENT