EDIT MAIN
Announcements

Attention FCCLA Members!
Friday, 9/25, we will have a scavenger hunt at noon! Please meet at front of HS before noon to collect directions and groups. You must have a car/bike or a ride to get to all of the spots! It will only last an hour until 1pm! Join Remind by texting: @296haf to the number 81010. Also like our Instagram page to share your scavenger hunt photos @aurorahdfccla
blue barrel project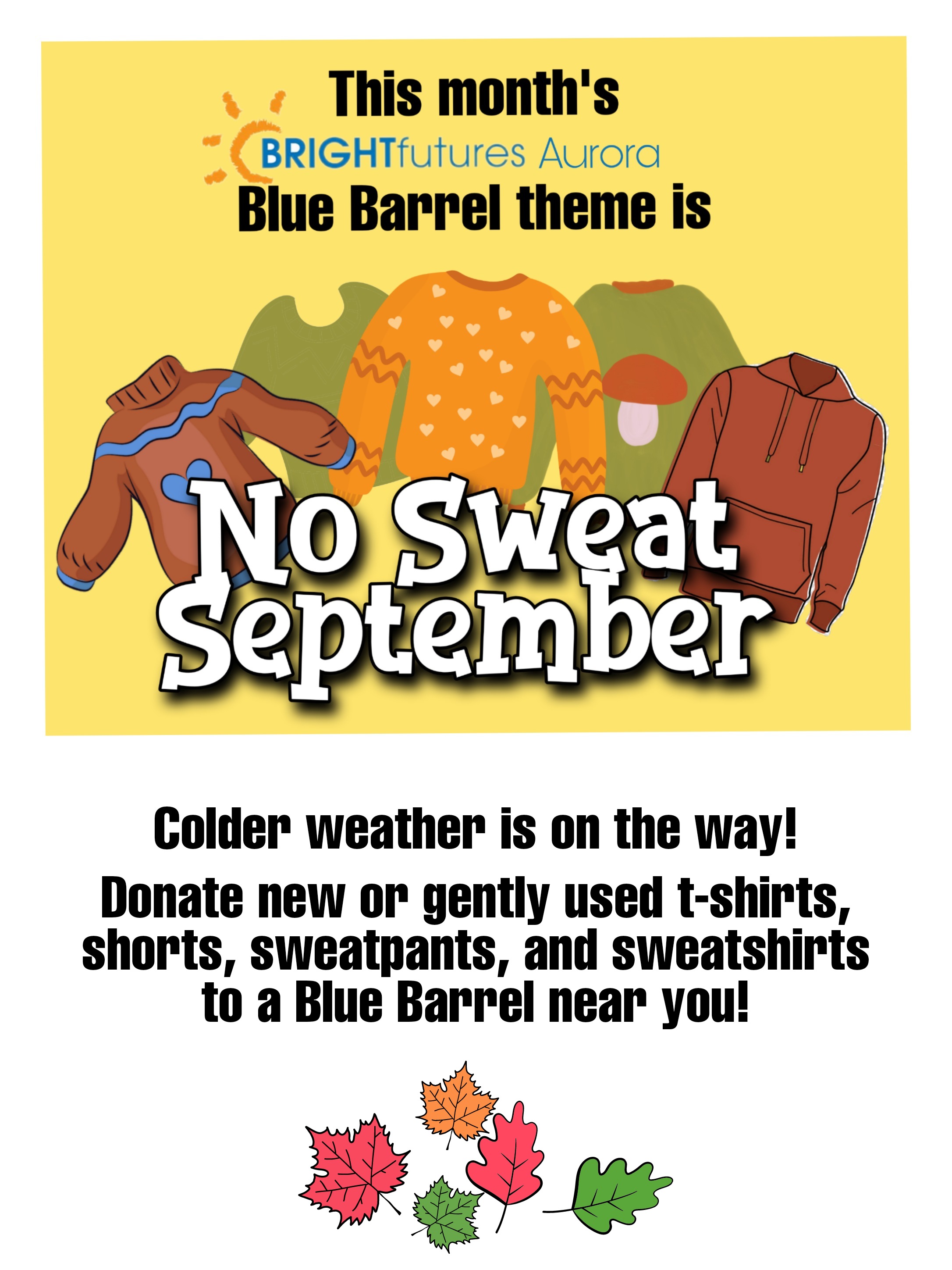 DRAMA
Auditions for this year's drama production will take place this Today (September 24th) immediately after school. This year's production is entitled, 'The Mousetrap' by Agathia Christie. Anyone interested in auditioning needs to stop by Mrs. Blackburn's classroom, Rm. 325, to pick up an application
picture retakes
Picture retakes have been rescheduled for Monday, September 28th from 8am - noon
ffa
The FFA is holding their annual fruit and meat fundraiser. If interested contact the Ag department or any FFA member. These will need to be turned in today, September 24th.
Ag. Science I students please turn in your money for your FFA dues and jacket as soon as possible.
FBLA
FBLA Dues of $10.00 ARE DUE Today, Sept 24th. Please submit your Membership Forms to either Mr. Pettegrew in RM 100 or Mr. Copeland in RM 103. Please let us know if you have any questions about FBLA.
STUCO
STUCO meetings WILL BE HELD in mRS. MOBLEY'S ROOM AT 7:15 AM EACH THURSDAY THROUGH OCTOBER 15TH.
WE WILL BE WORKING ON HOMECOMING PLANS AND FALL PROJECTS.
STUCO/YEP dues of $10 are due by September 24th
HEALTH SERVICES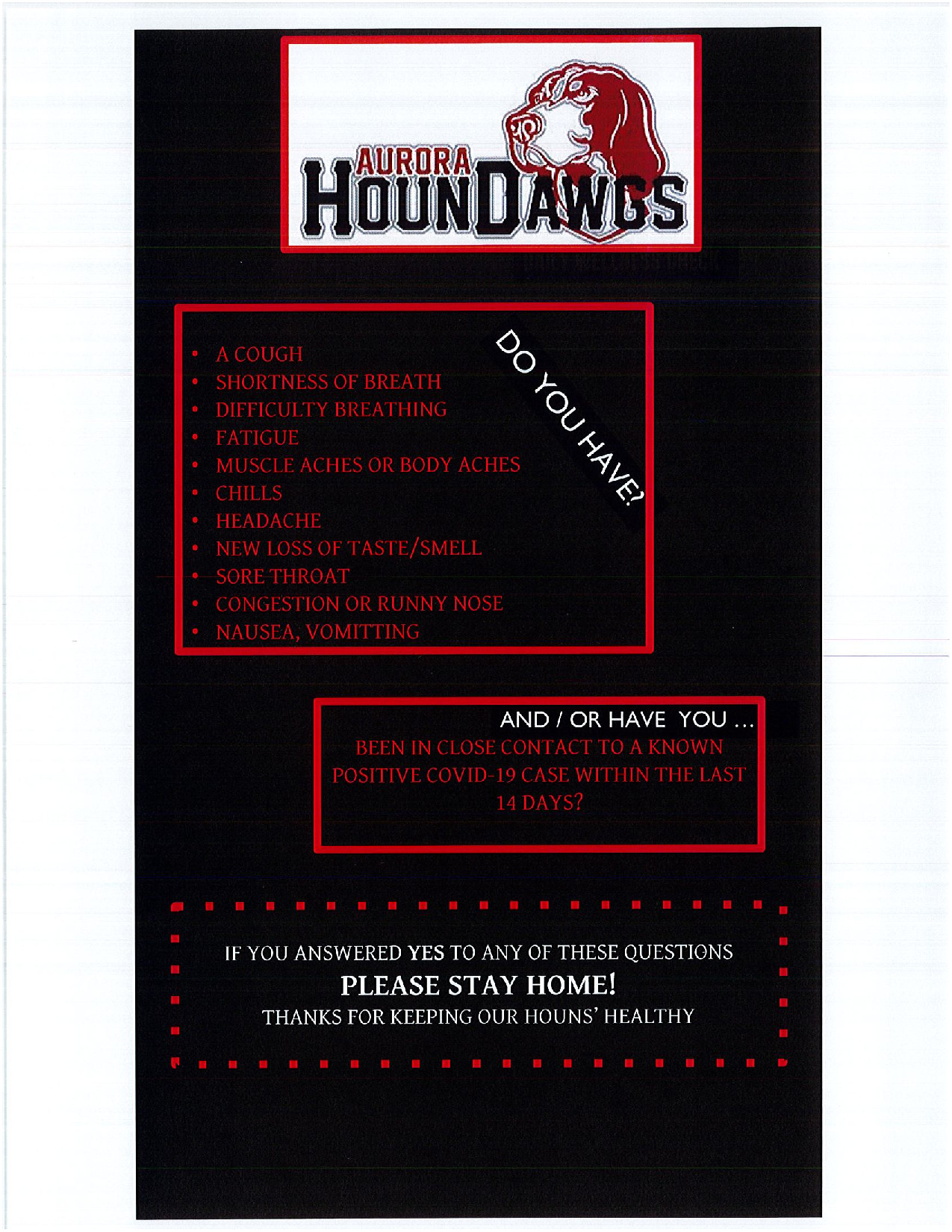 Students: second chance breakfast
This is just a reminder that breakfast is free; however, "Second Chance Breakfast" is only for you to get if you missed first breakfast. If you get more than one breakfast, your account will be charged.
Reminder: If your lunch balance falls below -$10.00 (negative ten dollars), your lunch account will have a block placed on it, and you will receive a sack lunch--this includes a sandwich, fruit, and milk--from the cafeteria until your account is paid. If you have any questions or need to set up a payment plan, please feel free to contact Amy in the high school office, or you can email her at amyjones@aurorar8.org
Full priced lunch is $2.75 daily, $11 weekly, $44 monthly
Counseling Office Announcements
Here's how to do an ONLINE (SELF) REFERRAL (which basically means you want to "sign up" to see one of the Counselors):
1)go to the school website www.aurorar8.org
2)click on the "sites" tab at the top, then click on "Aurora High School". You are now on the AHS page of the website.
3)click on "menu" and click on "counseling" and then "support".
4)click on "student self – referral form" and complete the form.
5)submit form
This will put you in a "queue" to the Counselors and you will be called in . . . at a time that is convenient for both you and the Counselor in approximately the order in which you made the request. The more you can tell the Counselors in the referral, the better they will be prepared for your visit.
The following representatives are scheduled for a upcoming lunch visits here at AHS:

Information about the following scholarships/essay contests/workshops /open houses are starting to be available in the Counselor's Office. Below is what's posted so far. Please check back often!
UPCOMING EVENTS CALENDAR
THURSDAY, 9/24
VOLLEYBALL VS SENECA 5PM
GIRLS TENNIS VS THOMAS JEFFERSON 4PM
DRAMA PRODUCTION AUDITIONS
FRIDAY, 9/25
FOOTBALL @ SPRINGFIELD CATHOLIC 7PM
GIRLS SOCCER @ SPRINGFIELD PARKVIEW 5 & 6:30PM
GIRLS TENNIS NIXA INVITATIONAL
SATURDAY, 9/26
CROSS COUNTRY @ EAST NEWTON
MONDAY, 9/28
VOLLEYBALL @ MONETT 5PM
JV FOOTBALL VS SPRINGFIELD CATHOLIC 6PM
TUESDAY, 9/29
VOLLEYBALL VS SPRINGFIELD CATHOLIC 5PM
SOFTBALL @ SENECA 4:30 & 6PM
BOYS SOCCER @ COLLEGE HEIGHTS 4:30 & 6PM
CROSS COUNTRY @ REPUBLIC
FFA AREA MOTIVATIONAL CONFERENCE - CROWDER
WEDNESDAY, 9/30
GIRLS TENNIS @ LAMAR - BIG 8 CONFERENCE TOURNAMENT