EDIT MAIN
Announcements

no school
there will be no school on monday, january 21st due to MARTIN LUTHER KING day
stuco
there will be a STUCO meeting in Mrs. Mobley's room Thursday at 7:15 a.m. to continue plans for Homecoming on February 1st.
CONTEST
we will be having a contest between each homeroom class on who can donate the most items. please take your donations to your homeroom teacher. the prize for the homeroom winner is tba
PANCAKE BREAKFAST
THE CHEERLEADERS WILL BE HAVING A PANCAKE BREAKFAST ON FEBRUARY 23RD IN THE COMMONS AREA FROM 7-10AM
PROM FAIR
Please see the attached flyer regarding a Prom Fair this weekend (Sunday) from 12-4 p.m. There will be prom dresses available including 20% off along with raffles. Free admission.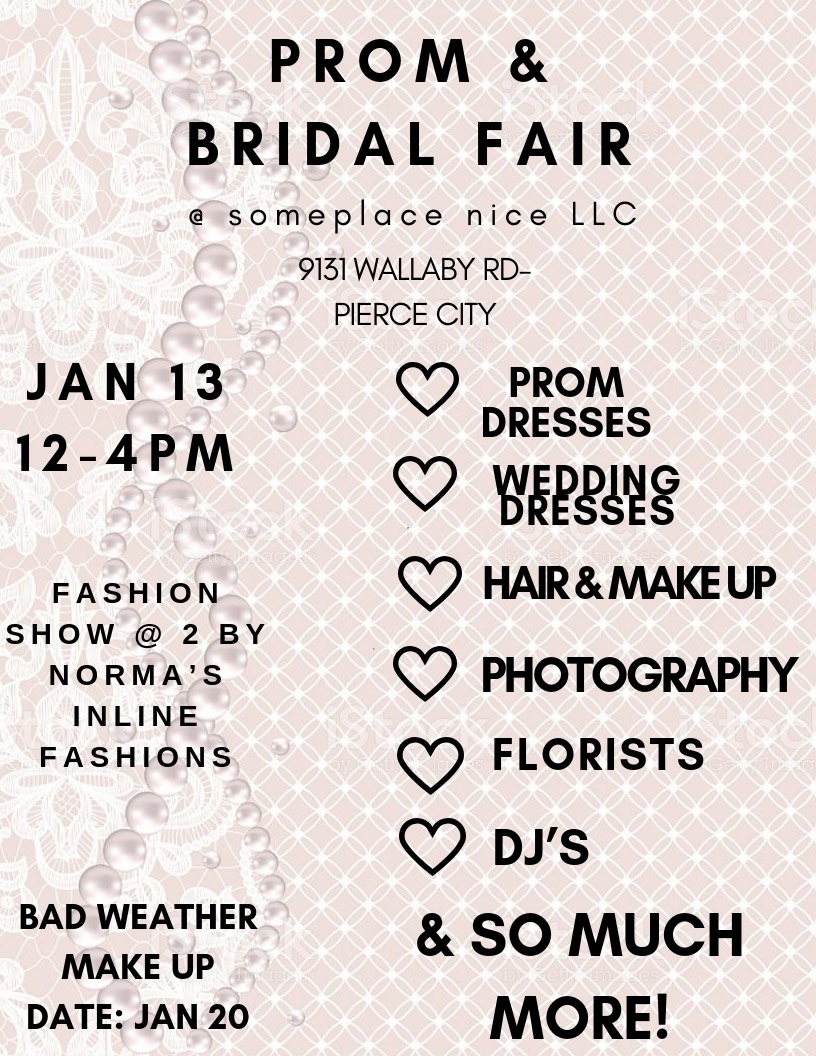 science club
the Science Club field trip to Pitt State University Science Fair in Pittsburg, KS is scheduled for Thursday, Feb. 28th.
congratulations to the following students of the month:
Freshman:bailey andrews
Sophomore:carson barr
junior: ryan cline
senior: brady ray
SENIOR CITIZEN DINNER
THE TRADITIONAL SENIOR/VETERANS APPRECIATION DINNER HAS BEEN POSTPONED FOR NOVEMBER.WE WILL BE WORKING ON A COMMUNITY APPRECIATION DAY FOR APRIL 12TH IN THE SPRING ON THE HIGH SCHOOL CAMPUS. STUDENT/STAFF VOLUNTEERS WILL BE NEEDED AND PLANNING SESSIONS WILL OCCUR AFTER THE HOLIDAY BREAK. IF YOU HAVE ANY QUESTIONS PLEASE CONTACT MRS. MOBLEY OR MRS. ROWE.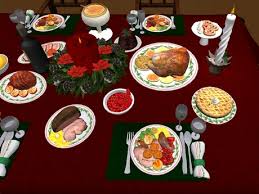 Senior Information
Below are the important senior dates for this year.
11/1 - Senior composite pictures
11/2 - Jostens informational meeting about cap and gown orders, Commons, 8 a.m.
11/13 - Cap-Gown order day, Commons, over lunch
12/13 - Senior Composite Retake
5/1 & 5/2 - Senior Finals
5/5 - 6 pm, Baccalaureate hosted by FBC
5/6 & 5/7 - Senior Checkout
5/7 - Last day in class
5/7 - Senior Stroll
5/9 - NHS Induction 6:00/Senior Awards 7:00
5/10 - Graduation Practice, H.S. Gym, 9 a.m.
5/10 - Graduation 7:00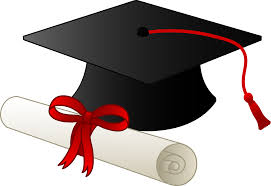 Health Services
This is a reminder student should not be sent to school sick. They are unable to learn well when they are feeling ill. If your child has a temperature of a 100 degrees or greater, vomiting, or diarrhea, he/she should stay at home until these symptoms have not occurred for 24 hours or otherwise approved by the school nurse.
A student who becomes ill or needs medical attention must report to the nurse's office for evaluation. If necessary, parents will be contacted and will be responsible for transportation if the student is sent home. STUDENTS WILL NOT BE ALLOWED TO LEAVE SCHOOL FOR AN ILLNESS UNLESS THEY HAVE VISITED THE NURSE'S OFFICE. Once it has been determined that a student needs to leave for medical reasons, they must sign out at that time in the office.
Parents and students, please help us with this task. We are not able to help students medically if the nurse is unaware of the medical situation at hand. Please talk with the nurse prior to coming to pick up your student.
REMEMBER....
If you are unable to have your sick child seen by your Primary Physician please remember the Cox Virtual Clinic that we now offer at the Aurora Schools. Cox hours currently are 8am-12pm. Below is an attached flyer with more information.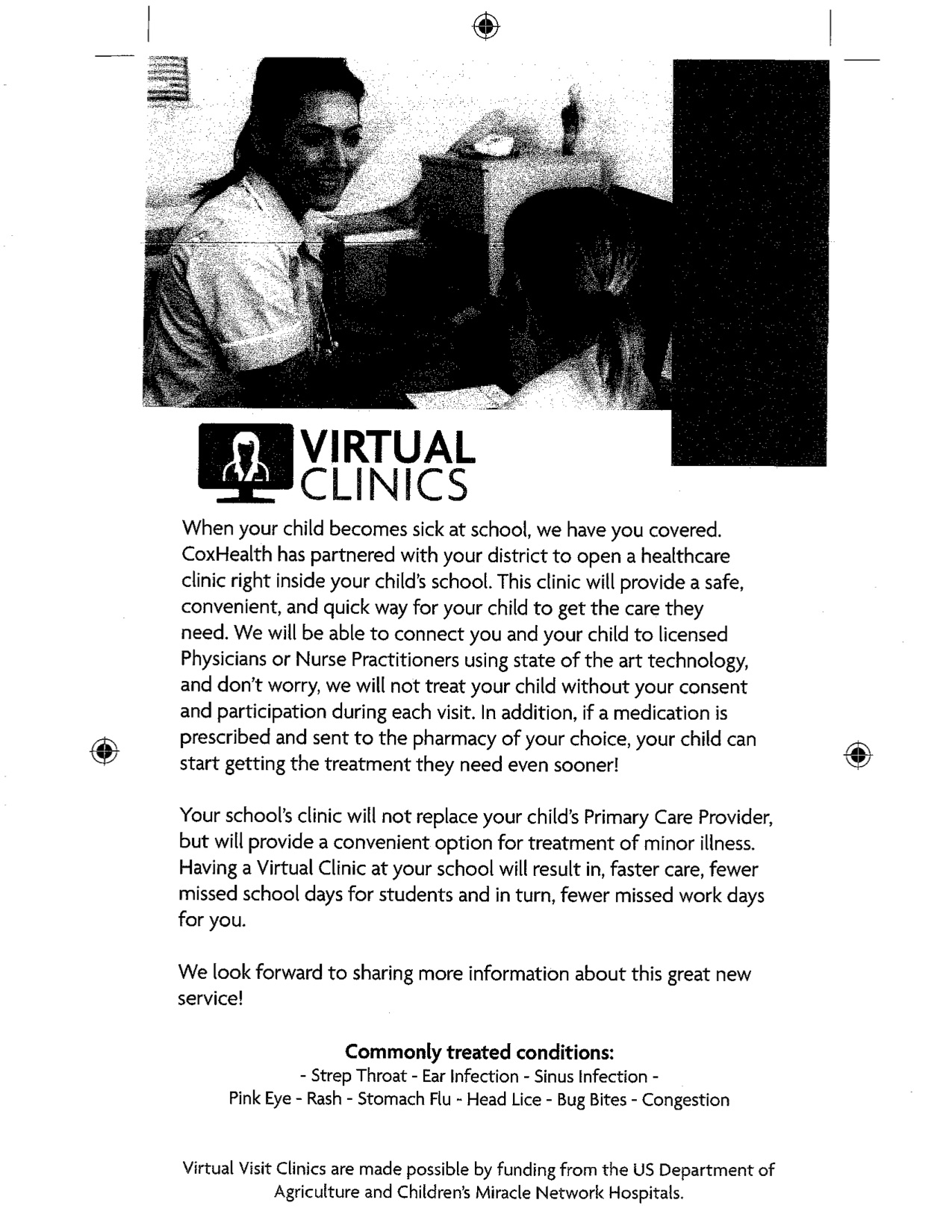 Students: second chance breakfast
This is just a reminder that breakfast is free; however, "Second Chance Breakfast" is only for you to get if you missed first breakfast. If you get more than one breakfast, your account will be charged.
Click on this link to access the lunch menu.
Reminder: If your lunch balance falls below -$10.00 (negative ten dollars), your lunch account will have a block placed on it, and you will receive a sack lunch--this includes a sandwich, fruit, and milk--from the the cafeteria until your account is paid. If you have any questions, please feel free to contact Amy in the high school office, or you can email her at amyjones@aurorar8.org
Trauma-Informed Schools
This link includes information, links, and phone numbers for numerous agencies to assist students, parents, community members, and staff.
Counseling Office Announcements
Here's how to do an ONLINE (SELF) REFERRAL (which basically means you want to "sign up" to see one of the Counselors):
1)go to the school website www.aurorar8.org
2)click on the "sites" tab at the top, then click on "Aurora High School". You are now on the AHS page of the website.
3)click on "menu" and click on "counseling" and then "support".
4)click on "student self – referral form" and complete the form.
5)submit form
This will put you in a "queue" to the Counselors and you will be called in . . . at a time that is convenient for both you and the Counselor in approximately the order in which you made the request. The more you can tell the Counselors in the referral, the better they will be prepared for your visit.
Applications are now being accepted at SRTC for the 2019-2020 school year. If you will be a junior or a senior and would like to attend SRTC in Monett next year, you should apply. Go to https://www.surveymonkey.com/r/Aurora19 to apply.
Medical Explorers (sponsored by Cox Health) offers young adults an opportunity to see if a career in health care is right for you. Registration for the next chance to participate is currently underway. Applications will be accepted for the upcoming session until January 18th, 2019 at 4:00 p.m.
The program is open to students ages 15-20, and allows them to shadow and interact with providers across the medical field. At least once each month, students shadow for two-hour to five-hour shifts in various areas of the hospital, including Pediatric Urgent Care, nursing units, surgery, Pediatric Nursing, Hospitalists, and radiology. Medical Explorers shadow in almost every of the hospital. Monthly meetings also introduce students to a variety of health care topics. For more information, go to https://www.coxhealth.com/schools-education/medica...
We also have paper applications for the Spring session available in the Counselor's Office.
Missouri State University will be hosting "Discover Engineering Day" on Saturday, February 16th from 12:00 p.m. to 3:00 p.m. (Open House - you can visit at your leisure during this time.) There is no cost, and no RSVP is required. They are hoping to reach out to elementary-aged student as well as people who are "elementary-aged at heart". The event will have many different activities and demonstrations that show the different aspects of engineering. It will be held at the Plaster Center for Free Enterprise in downtown Springfield. (Parking will be available on the East side of Boonville and Mill Street intersection. The address is 406 N. Boonville Avenue) If you have questions or are interested in having a display or activity contact: Matthew Pierson (417)837-2320 or matthewpierson@missouristate.edu.
Crowder College will be hosting "Engineering Day" on Wednesday, February 20th from 9:00 a.m. to 1:30 p.m. Competitions will include: 1)Alternative Energy Race, 2)Rube Goldberg Machine, 3)Team Math Challenge, 4)Ping Pong Ball Launcher, 5)Build a Motor, & 6)Team Physics & Engineering Concepts Challenge. Featured demonstrations will include: 1)Advanced Manufacturing, 2)Physics, 3)Solar Energy, 4)Wind Energy. Crowder College welcomes ALL 9th-12th grade students for this activity. Go to www.crowder.edu for more information or to sign up for the event. (For freshman and sophomores, this would be considered an UNEXCUSED absence. For juniors and seniors, it would be considered an EXCUSED absence . . . as long as you complete a college visit request form before you go and return it to Rhonda when you return. Two college visits are allowed your junior year, and two are allowed your senior year.)

The Workforce Investment Board of Southwest Missouri, in partnership with Crowder College and the Missouri Homebuilders Association are planning an event called "Build My Future in Southwest Missouri". This event is being planned for April 11, 2019 at the Newton County Fairgrounds.
This event will be similar to other Build My Future events you may have heard about, but will be unique to the far Southwest corner of our state. It will include demonstrations and hands-on learning opportunities from local employers in a variety of building-trades careers. This will be a free event for schools/students and is geared for high-school juniors and seniors, who will be able to check out and explore the expo-style booths of employers from around our region.
If you have an interest in attending this event, please contact the Counselor's Office.
We (in the Counselor's Office) have been told about a revolutionary new private messaging & gaming app called BLUR has launched and they are giving away thousands of dollars in scholarships and prizes every day! You can begin winning scholarship money and prizes by downloading BLUR for the iPhone or Android by visiting www.theblurapp.com
As with any app, please use at your own risk and NEVER pay for someone to give or find scholarships for you! A great (free) scholarship search that we recommend is www.fastweb.com
Information about the following scholarships/essay contests/workshops /open houses are available in the Counselor's Office. Please make note of the upcoming deadlines!
Coolidge Scholars Program (juniors only) - January 23rd
Discover Sweepstakes - January 31st
Boys State (junior boys only) - February 1st
ESA Foundation (multiple) - February 1st
Holley / MUSIC - February 8th
Women in Leadership - February 12th
Project 21 - March 1st
EVERFI Financial Literacy - March 8th
The following representatives have visits to AHS scheduled (so far):
Army 1/14
Navy 1/16







UPCOMING EVENTS CALENDAR
Friday, January 18th
Pep Band VS Marshfield (BLACK)
Jazz Clinic @ Webb City
Saturday,January 19th
Jazz Clinic @ Webb City
Sunday, January 20th
Lady BBall Shoot Around 2:30-4pm
Monday, January 21st
Lady BBall @ E. Newton
Wednesday, January 23rd
MMEA
Thursday, January 24th
MMEA
FFA State Degree Workshop @ Neosho 4:30pm
Lady BBall @ Monett
Friday, January 25th
MMEA
Saturday, January 26th
MMEA
Chamber Banquet - Jazz Only 8am - 9pm
Monday, January 28th
Lady BBall Seneca Tournament
Tuesday, January 29th
Lady BBall Seneca Tournament
Thursday, January 31st
Lady BBall Seneca Tournament
Friday, February 1st
Rotary Chili Supper
Homecoming
Lady BBall - Seneca Tournament (RED)
Saturday, February 2nd
Knowledge Bowl Big 8 Conference Meet @ McDonald County
Lady BBall - Seneca Tournament
Monday, February 4th
Lady BBall @ Mt. Vernon
Thursday, February 7th
Lade BBall VS Reeds Spring (BLACK)
FFA State Proficiency Screening Sarcoxie 4pm
Monday, February 11th
Lady BBall Crossover Conference Game
Tuesday, February 12th
Blood Drive
Father/Daughter Dance 6-8pm (High School Commons Area) * K - 6TH GRADE*
Thursday, February 14th
Lady BBall @ Cassville
Friday, February 15th
Pep Band VS Cassville
ALL AVAILABLE
Jazz @ Carl Junction
Speech/Debate - Joplin Tournament
Saturday, February 16th
Speech/Debate - Joplin Tournament
National FFA Week (16th - 23rd)
Booster Club Fish Fry 5pm (High School Commons Area)
Tuesday, February 19th
Lady BBall @ Hillcrest
Wednesday, February 20th
Crowder College's "Engineering Day" 9:00am
Student Directed One Act Auditions
FFA Business/Teacher Breakfast - Ag Building 7am
Thursday, February 21st
FFA Area Xl Banquet - Cassville 6pm
Friday, February 22nd
Sophomore Class Ring Info Day 8:45-9:30am
Speech/Debate - Neosho Varsity Tournament
Saturday, February 23rd
FFA University of Arkansas CDE's/Eldon CDE - 5am
Lady BBall Districts (23rd - 1st)
Speech/Debate - Neosho Tournament
Pancake Breakfast 7-10am (High School Common's Area)
Tuesday, February 26th
FFA Livest OCK Grading Clinic @ Joplin Stockyards 4pm
Thursday, February 28th
PSU Science Day Competition - Pitt State, KS